Tribal Administrator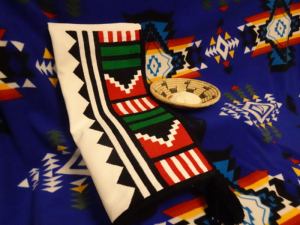 Responsible for overall direction and administration of all aspects of the Pueblo of Jemez business and fiscal affairs; assists and supports the Governor by providing direction, management, and oversight of operations of all departments, programs and services provided by the Pueblo of Jemez for the community and its associated compacts, grants, contracts, general funds and limited liability companies.
Benny Shendo Jr., Tribal Administrator
Tim Armijo, Assistant Tribal Administrator
Contracts and Grant Administrator
Responsible for providing expertise and advice on all aspects of pre- and post-award administration of federal, state, private and self-governance funding compacts, contracts, grants and associated agreements; supports the directors and managers throughout the proposal development process including budget preparation, project planning, staff allocation and grant preparation. Builds and develops strong interrelationships with external partners, funders, agency representatives and other collaborating institutions; communicates effectively. Leads pre-award negotiation and orientation in collaboration with Tribal Administration.
Jeri Loretto, Grants and Contracts Administrator
Compliance Officer
Responsible for managing an effective Compliance and Integrity Program of federal, state, private and self-governance funding compacts, contracts, grants and associated agreements. Works with department directors and program managers on compliance with all contracts and grants. Provides expertise and advice on all aspects of post-award administration including performance compliance and reporting. Works collaboratively with programs and administration to ensure compliance with federal regulations, funding guidelines and financial accountability.
Odessa Waquiu, Compliance Officer
Records Technician
Preserves records to include classification, storage, and archive. Retrieve records generated by the Governor's initiatives and department programs processed through the Tribal Administration. Secures Records and Records office; maintains the integrity and confidentiality of essential governmental records including criminal justice systems documents and other highly sensitive or confidential records.
Yvonne Chinana, Records Technician
Information Technology Department
Administrators of the Pueblo's information technology infrastructure and services to include systems programming, personal computer, network support and central computer operations The I.T. team works to increase the Pueblo's capacity through the use of technological resources. The I.T. department develops strategies and provides information technology support to meet organizational needs. They maintains current knowledge of hardware and software options; recommend modifications and upgrades to management staff to improve effectiveness and efficiency of the technological operation.
Kevin Winner, IT Director
Shawn Larson, Database/Systems Manager
Elston Yepa, IT Systems Technician