Welcome to Human Resources!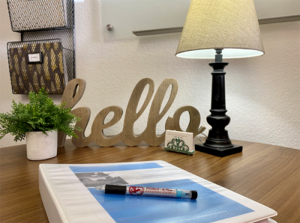 Through strategic partnership and collaboration, it is the Human Resources Department's mission to support the entire organization in meeting its goals through its most valuable resource – its PEOPLE. It is our intent to provide an esteemed HR service that will enable the Pueblo of Jemez to attract, support, retain and develop talent needed to maintain a high performing workforce and safe working environment.
Services include:
Application management
Employer-employee relations
Compensation and benefits management
Labor law compliance
Consultation, review and monitoring the application of personnel policy
Performance management
Background investigation program management
Phone: (575)-834-7359
Direct Fax: (575)-834-0604
Email: HumanResources@jemezpueblo.org
---
Other Points of Interest:
Background Screening. It is the Pueblo's policy that all employees and volunteers are screened with a favorable background prior to their first day. A timely background investigation highly depends on how quickly our investigators are sent documents by the record holders. For more information on background investigations please ask for Frances Chinana, HR Coordinator.
Job Applications. Due to the high volume of applications we receive we are not able to contact every applicant. If you have questions on the status of a position that you've applied for please follow up by giving us a call.
Personnel Records and Employment Verification Requests. Current and past employees may request assistance with these matters by contacting Frances Chinana, HR Coordinator.
Employee Benefits. Jemez Pueblo has a robust benefits program for full-time employees which includes a generous personal time off bank, a reputable health plan through PRESBYTERIAN, vision through VSP, and dental plan with Delta Dental, life and short-term disability coverage, a robust employee assistance program (EAP) through The Solutions Group, and a 401(k) plan with an employer contribution. Existing employees may contact Ashley Chinana, Benefits Coordinator for general inquiries or assistance with the FMLA process.
https://www.phs.org/tools-resources/member/Pages/applicable-rates.aspx
Current employees can locate HR forms and documents in the Human Resources folder on the shared drive.