Mission statement:
Assisting tribal members with disabilities to achieve vocational self-sufficiency through the provision of professional and high quality vocational rehabilitation services.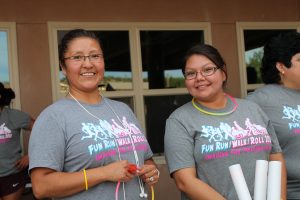 Services offered:
Tribal vocational rehabilitation (VR) services for adults with disabilities preparing for employment
Tribal VR services for adults with disabilities preparing for self-employment
Tribal VR services for adults with disabilities pursuing a career path through ongoing education and/or training
Tribal VR transition services for students with disabilities
Project H.O.P.E. [Hands-On Preparation and Experience] for Youth (internship program for students with disabilities)
Intent:
The JVR Program will provide culturally appropriate VR services to American Indians with disabilities who reside within an 80-mile radius of the Pueblo of Jemez that are consistent with their individual strengths, resources, priorities, concerns, abilities, and informed choice so that they can prepare for and engage in gainful employment.
JVR services will increase the standard of living for families of persons with disabilities through the addition of a person's earned employment income.
JVR will expand existing collaborations with local service providers and local employers.
JVR will increase the participation of students with disabilities, ages 14 to 24, in the JVR transition program.
JVR will increase and expand its capacity-building activities and improve consumer and community awareness and education in each of the communities served by the Program.