Mission
Walatowa Head Start Language Immersion is a community-based program preparing children for school and life, rooted in culture and traditions, to become lifelong learners.
Vision
To have all students be fluent in the Jemez Language and grounded in our traditions and culture.
Hours of Operation
Office Hours: 8:00 am – 4:00 pm Monday thru Thursday
School Hours: 8:00 am – 3:00 pm Monday thru Thursday
Early Dismissal: 8:00 am – 11:00 am Every Friday
The center will be closed the first Friday of each month for program planning purposes. See School Calendar for early dismissal and closure dates.
Contact Information
Mailing Address: P.O. BOX 709 Jemez Pueblo, NM 87024
Physical Address: 139 Canal Street Jemez Pueblo, NM 87024
Telephone Number: 575-834-7366
Fax Number: (575)-834-0002
School Cell Phone: (505)-249-1927
Email Address: headstart@jemezpueblo.org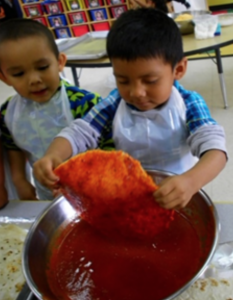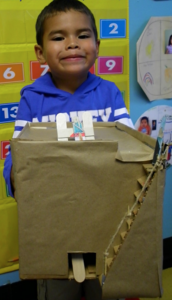 Management Staff
Lana Garcia- Early Childhood Program Manager
Marie S. Armijo- Education/Disabilities Coordinator
Janet Waquie -Nutrition Services Coordinator
N/A -Family Services Coordinator
Shawn Romero -Transportation/Facilities Coordinator
Amanda Tsosie- Health Services Coordinator
Teaching Staff
Gloria Tsosie
Shalana Gachupin
Jacqueline Magdalena
Bertha Gachupin
Andrea Chinana
Joslin Sandia
Shirley Chinana
Pauline Tafoya-Armijo
Support Staff
Bertilla Toya -Administrative Assistant
Rosa Gachupin- Cook
Shawn Romero- Bus Driver
Enrollment for Walatowa Head Start Language Immersion Program School Year 2020-2021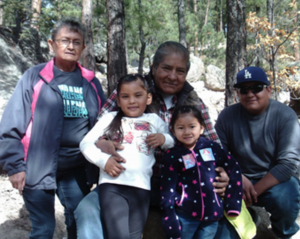 Open Enrollment for children ages 3 years to 5 years of age. Applications will soon be available at the Walatowa Head Start Language Immersion Program (WHSLIP) and via the link below. Applications must be completed at the WHSLIP and it is important to bring your child's documents.
Head Start New Student Application »
Please bring the following documents:
Birth Certificate
Certificate of Indian Blood (CIB)
Income Verification (Paystub, W-2, 2019 Tax Return, 1040 Tax Statement, Declaration of Income-(If you are self-employed or claiming no income, please pick up a form at WHSLIP.)
Public Assistance (TANF or SSI) benefit letter
Updated Immunization Records
Please call this number at (575) 834-7366 to learn more about the program and enrollment requirements.